Company Overview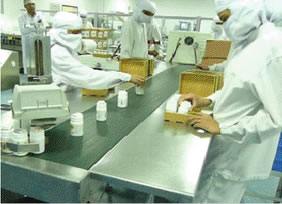 We understand that behind every brand is a compelling idea that differentiates it from alternatives and promotes customer loyalty. The brand is a strategic asset, which if tarnished, could adversely impact the customer experience and ultimately the survival of the business.
In today's world there are many things that can conspire to disrupt product integrity and weaken the brand promise. Fortunately, safe, secure, lean, robust, agile and regulatory compliant supply chains improve the likelihood of brand success.
We are expert in deploying item-level serialization and have deployed numerous systems to address a variety of needs. Since 2006 we have completed many engagements and worked with more than 20 leading brands to devise solutions that address a variety of supply chain susceptibilities. A majority of our activity is derived from pharmaceutical and medical device companies, helping them become compliant with state and federal FDA regulations.
We pride ourselves on understanding the needs of the Brand and the business. We tailor solution design and vendor selection to suit specific requirements before rushing to an answer.