Doctor Pleads Guilty In Misbranded Cancer Drug Case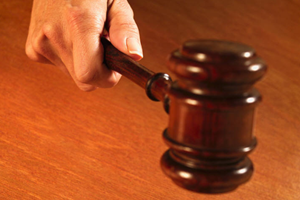 US Department of Justice convicts two in cases tying counterfeit cancer drugs to Canadian pharmacy business.
On November 15th, Dr. William Kincaid, of Johnson City, TN, was convicted for knowingly purchasing non-FDA approved injectable cancer medications from Quality Specialty Products (QSP).  McLeod's former business manager Michael Dean Combs previously pleaded guilty as part of the investigation. In the process he implicated three McLeod doctors: Dr. Kincaid, Dr. Millard Lamb, and Dr. Charles Famoyin of trying to save money by buying unapproved cancer drugs, hiding them from nurses, and then passing them as approved drugs to patients.
Dr. Kincaid acknowledged that the practice bought $2 million in misbranded drugs from a Canadian wholesaler to save money and then charged federal health programs full price. According to The Wall Street Journal the FDA and FBI have been tracking down the products that 155 medical practices in 33 states acquired from several companies associated with CanadaDrugs in Winnipeg.
According to Fierce Pharma Manufacturing, counterfeit Avastin made its way into the U.S. this year due to physician clinics boosting their earnings by buying drugs whose origins should have been suspect. Avastin was found to be counterfeit, containing starch and salt but no active ingredients.
In 2005 Medicare and insurers cut reimbursements for many of the cancer medications, creating motivation for doctors to look for cheaper suppliers.
---
---