Foodservice Standards Initiative Releases GDSN Guidance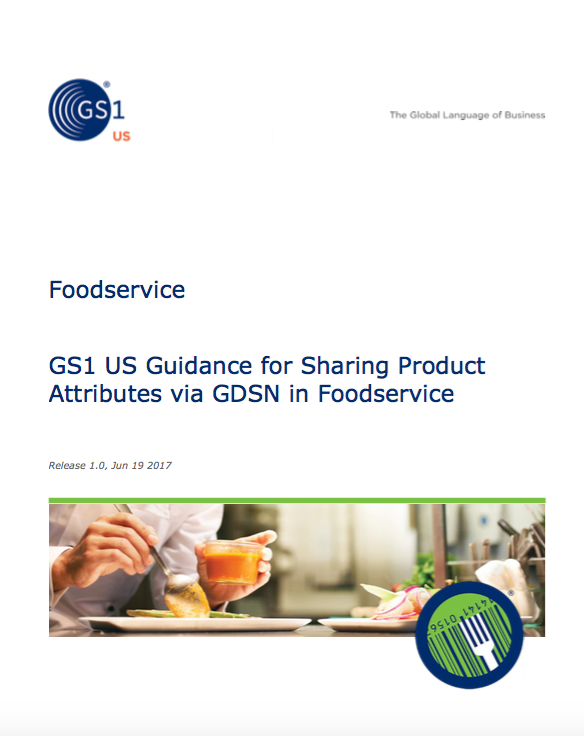 June 19, 2017: Over 130 foodservice organizations have banded together to create efficiencies, increase safety and improve quality in the foodservice industry through the Foodservice GS1 US Standards Initiative. Applying GS1 Standards, these organizations are creating a roadmap for the foodservice industry supply chain of the future.
Manufacturers, distributors, brokers, and foodservice operators will be interconnected by a networked information exchange called the Global Data Synchronization Network (GDSN). The open-standard GDSN promotes the sharing of business process information among supply-chain partners that will drive costs out of everyday shipping and management transactions. GDSN is based upon an information architecture and a set of protocols that identify manufacturing locations/departments as well as unit/batch/lot/palette data, capture information using barcodes and RFID tags, and share information through a standard data interface called the Electronic Product Code Information Services (EPCIS). EPCIS provides for lot-level management, serialization, and event-based item-level traceability.
The working group released additional guidance for foodservice industry members that are sharing product attributes via the GDSN. For more information see GS1 US Guidance for Sharing Product Attributes via GDSN in Foodservice.
---
---