UDI Regulation Released for Medical Devices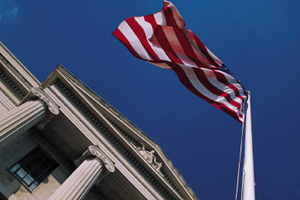 The U.S. Food and Drug Administration issued a long-awaited rule on Friday requiring companies to include Unique Device Identifiers, or UDIs, on medical devices. Each UDI will be entered into a database that the agency will maintain as a publicly searchable reference, allowing regulators to track the products, monitor them for safety and expedite recalls.
The UDI system is phased in over several years, focusing first on Class III medical devices that carry the greatest risk to patients such as implants, defibrillators, pacemakers, and heart pumps. Many low-risk devices will be exempt from some or all of the requirements.
There are a number of important changes in the final rule that will impact medical device manufacturers. I will capture these and identify the implications by early next week.
A brief summary of UDI deliverables:
1. Every medical device (unless there is a specific exclusion) must have a Unique Device Indicator
2. The UDI must be applied to the label of the base package and higher levels of the device's packaging
 The UDI must be registered in the GUDID (pronounced "good ID"), the global FDA UDI database.
 If the manufacturer considers a device revised or modified (issues a new revision), than that device needs a new Device Identifier.
5. A Device Identifier can NEVER be reused.
6. All devices must print product expiration date on their labels (wherever a date code exists) in human readable terms in the format of YYYY-MM-DD within 12 months of 9/24/2013; this does not impact the date format in a barcode or a system. The specific date of expiration must be included.
7. All Class II devices must contain a UDI if they are considered life saving devices by the FDA within 24 months of 9/24/2013. (this is ~25% of Class II devices)
8. All remaining Class II devices must contain a UDI within 36 months of 9/24/2013.
9. The UDI is expected to be used as it becomes available. So a number of other regulations concerning reporting are being updated to require the use of the UDI (details next week).
Read the Final Rule Here (PDF)
---
---