FDA warns Doctors about Risks of Purchasing Unsafe Medications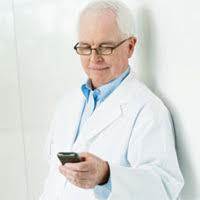 As of January 1, 2015 the DSCSA mandated that all healthcare practitioners who dispense or administer prescription drugs to patients must purchase their prescription drug products only from authorized trading partners licensed by or registered with the state or Federal government.
FDA has sent letters to doctors with medical practices in the United States, warning them against the use of counterfeit and unapproved drugs.  Citing public health concerns, FDA has warned healthcare professionals the counterfeit/falsified, diverted, stolen or unapproved drugs may:
contain harmful ingredients
be ineffective (contain no or little drug)
cause adverse events (due to ingredients or wrong strength)
have lost potency (due to improper storage)
be expired
be produced under filthy conditions.
FDA urges the healthcare community to examine their purchasing practices to ensure that they buy directly from the manufacturer or from licensed wholesale drug distributors in the United States.
Doctors Take Risks By Purchasing Medications from Foreign or Unlicensed Suppliers
FDA identified a collection of U.S. medical practices which purchased medications from foreign or unlicensed suppliers that sold illegal prescription medications.
To minimize the chance of patients receiving an unapproved, counterfeit, unsafe, or ineffective medication, FDA is requesting that the medical practices stop administering drugs purchased from any foreign or unlicensed source.
These medical practices are putting patients at risk of exposure to medications that may be unapproved, counterfeit, contaminated, improperly stored and transported, ineffective, and dangerous.
As of April 2015, FDA has issued over 2000 letters to healthcare professionals that may have received counterfeit or unapproved drugs from rogue wholesale drug distributors.
Link to Licensed Wholesale Distributors > Verify Wholesale Drug Distributor Licenses
Link to Doctors identified by FDA > Doctors (by US State) Engaged in Risky Medication Purchases
Potential Liability
In addition to putting patients at risk, medical personnel that purchase non-compliant drugs could face personal liability, including the possibility of criminal sanctions. Here are a few examples reported by the FDA:
| | | |
| --- | --- | --- |
| Defendant | Illegal Action | Result |
| Dr. Gayle Rothenberg | Injected more than 170 patients with unapproved drug, representing it as approved Botox Cosmetic | 27 months prison $98,426 restitution, |
| Dr. Mark Van Wormer | Injected patients with unapproved drug, representing it as approved Botox Cosmetic | 366 days prison $65,285 restitution |
| Dr. Albert Poet | Injected patients with unapproved drug without telling patients | 14 months prison |
| Dr. Jerome Lentini | Injected about 800 patients with unapproved drug, representing it as approved Botox Cosmetic | 18 months prison $330,000 restitution |
---
---