New System to Improve US Drug Security?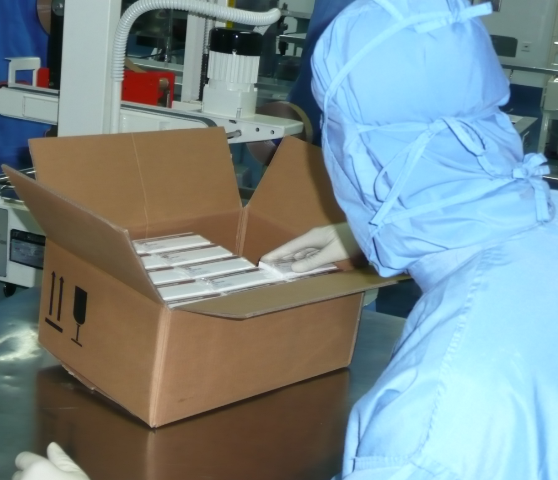 FDA Publishes DSCSA Standards for Interoperable Exchange
To prevent dangerous drugs from reaching consumers, the FDA knows a new system is necessary to identify and trace prescription drugs in the United States. How committed to change is the FDA? Are they helping industry to converge on a solution?
Indeed the Drug Supply Chain Security Act (DSCSA) signed into law just one year ago, establishes a path towards an electronic, interoperable tracking system. The goal of this system is to identify and trace prescription drugs as they are distributed within the United States.
According to FDA's Ilisa Bernstein, "The ultimate goal is to identify each individual prescription drug package in a way that will enable rapid and accurate verification of the legitimacy of the product… if counterfeit or other harmful drug is discovered in the supply chain, we can immediately notify patients, health care professionals, hospitals and others about the public health risk"
A key barrier to the design of an electronic, interoperable system has been the lack of standards for transaction exchange. In order to be an "interoperable" system, different stakeholders in the drug supply chain must be able to communicate with each other and share information about the drug and its transaction history.
Many groups, including HDMA, GS1, PhRMA and the FDA, have invested time in 2014, including meetings that are working to address the challenges of information exchange. Recently GS1 published a revised EPCIS Implementation Guideline that details how GS1 Standards can best be applied to meet lot-level (DSCSA Phase I) as well as item-level traceability (DSCSA Phase II) requirements.
What about the FDA?
Although they met the DSCSA mandate of publishing standards for the interoperable exchange of transaction information, transaction history, and transaction statements within 1 year of DSCSA enactment, the guidance does not really establish standards for interoperability.
Although the title is long, the content is thin.
The brief document offers little to address the challenges of interoperability. Instead of proposing any standardized approaches to interoperability, the guidance deems current paper-based and electronic methods of information exchange as acceptable, provided they support product tracing requirements.
Things to Know:  FDA DSCSA Standards for Interoperable Exchange
In Summary…
FDA wants a new system in place to improve the drug security and integrity of the Drug Supply. FDA was obligated by DSCSA to issue guidance on the interoperable exchange of transaction records.
Instead of recommending exchange standards that facilitate the accurate and efficient interchange of information among trading partners, FDA chose to list known information-exchange methods currently in use and declare them acceptable.
Consequently, the transaction record interoperability challenges faced by the drug supply chain remain the same.   Those manufacturers embarking on DSCSA Phase II activities will need to arrive at their own decision with regards to interoperable standards.
With the lack of FDA leadership, it seems as though the industry is empowered to establish preferred methods of information exchange. Standardized methods of interoperable exchange are more likely to emerge based on industry alignment of acceptable market behavior than from FDA guidance documents. Subsequent FDA guidance documents will likely endorse the de facto standards industry has already embraced and put into practice.
 Download the published standards: DSCSA Interoperable Exchange Standards.
---
---